Innovative design, elegant details, and strategic location: Residenze Mirari is the new residential project developed by Nexity and located in San Donato, on the outskirts of Milan. We were thrilled to have the opportunity to curate the entire 3D visualization strategy. The upcoming housing project was designed by BEMaa Studio.
Certainly, it was an exciting challenge that allowed us to showcase our expertise and creativity. Translating into images the essence of the project while transporting future residents into their new homes.
Through our visualization, we aim to create photorealistic images. Our clients trust us to deliver real-life images that guide the viewers into an emotional experience.
Our aim is to show the project's unique features.
Residenze Mirari developed into an 8-storey building and a 13-storey tower. Featuring contemporary and sophisticated architectural details the new complex is surely an extraordinary addition to the city skyline.
Another key point is the "green heart" of the complex. We highlighted the importance of green spaces and how the new residential will merge into the existing urban context.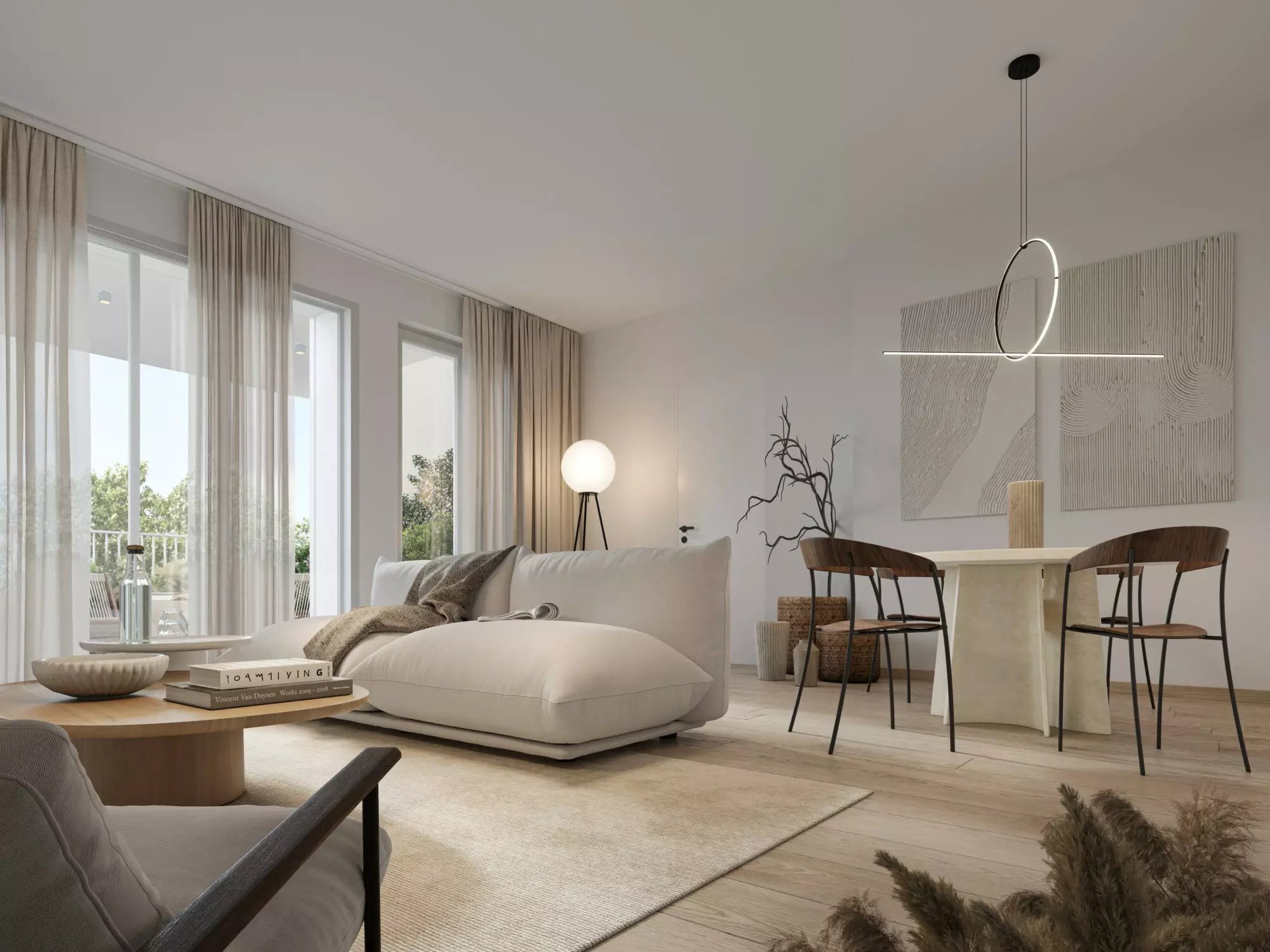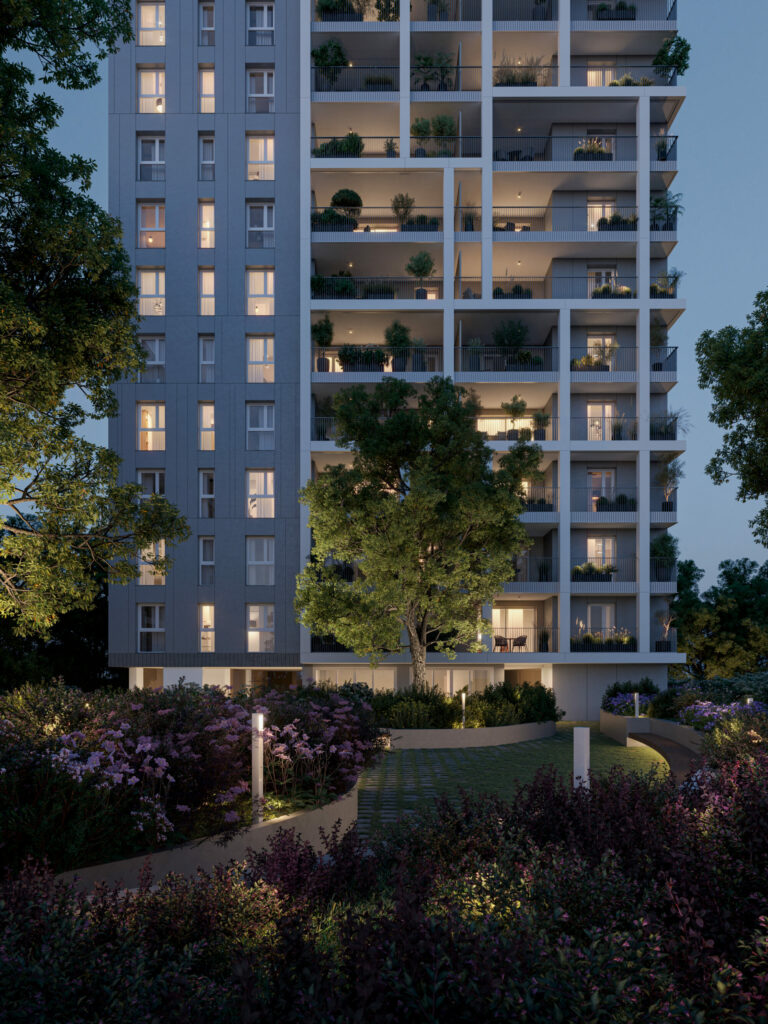 The innovative design embraces a contemporary lifestyle. With our renderings, we showcased a calming and restoring environment that invites relaxation and enjoyment of the surrounding garden views.
Each room of the apartments has a dedicated render. The bedrooms such as the beautiful terraces with panoramic views show the cozy atmosphere of the place. Our 3D artists always take into consideration every detail of the decoration.
Every piece of the interior is hand-picked to achieve the most lively photorealistic views. Light plays a big part in the execution of the 3D renders. The shadows and reflections during the different hours of the day create a unique atmosphere in every image.
VIDEO ANIMATION
For the 3D video animation, we focused on the exclusive and relaxing experience of the new tenants. Living in the new building and enjoying the green surroundings. In all the 3D imagery we produce we aim to tell a story always having the imagined future residents in mind.
The buildings are framed by metal structures. The light bounces on the metallic parts creating an unexpected series of shadows on the facades, enhancing the dynamic volumes of the building.
We highlight firstly the warm and soft colours of the lodges on the facades, contrasting with the stone-like panels decorating the walls.
The apartments are slowly unveiled, and the camera moves from room to room showing the bright spaces filled with natural light coming through the wide windows facing the terraces.
Above all, in our strategic approach, we meticulously choose the best camera angles for the video direction. This aspect represents the key to bringing to life the essence of the project and transporting the viewer into an immersive experience.