We like to carefully study each project and create an original point of view following the client's ideas. These 3D visualizations for the Hiding Home building emphasize the design of the building and the peaceful context.
The Hiding Home is a place where people can regain their dimension. Represents an oasis of peace away from the urban hustle and bustle
The garden completes the open space design and builds environmental quality. Our team realized 3D visualizations trying to reflect, in the best way, the beauty of the natural surrounding.
All of this helps to give value to the green context in which the residence is located. In conclusion, the interior views of this project reflect the beauty of the exterior.
We created a balance between materials, spaces, lights, and nature emphasizing the architecture's elegance.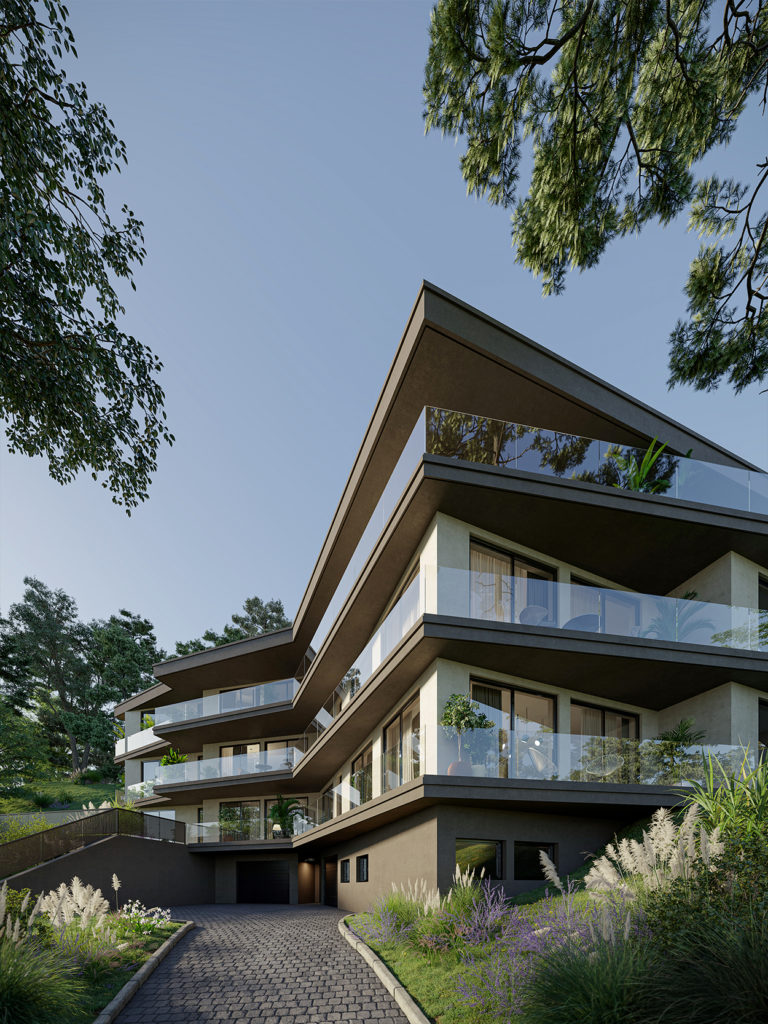 VIRTUAL TOUR
The virtual tour, give added value to the Hiding Home. In this way, viewers are able to feel what it will be like to be there and can choose which apartment wants to visit.
Further, they can explore every room with a 360° experience, wherever they are.
Video animations are not just about showcasing buildings, but also accentuating their selling points and creating a unique and fitting atmosphere.
Studio apartment
Three-room apartment
Four-room apartment