We collaborated on developing the visualizations for Green Between Urban Textures. This is the newest "Housing Sociale" winning project. It was amazing seeing our visualizations winning another "C40 Reinventing Cities" Competition, this time for the Crescenzago site in Milan. We took part in this original project by supporting the client with all the visual communication.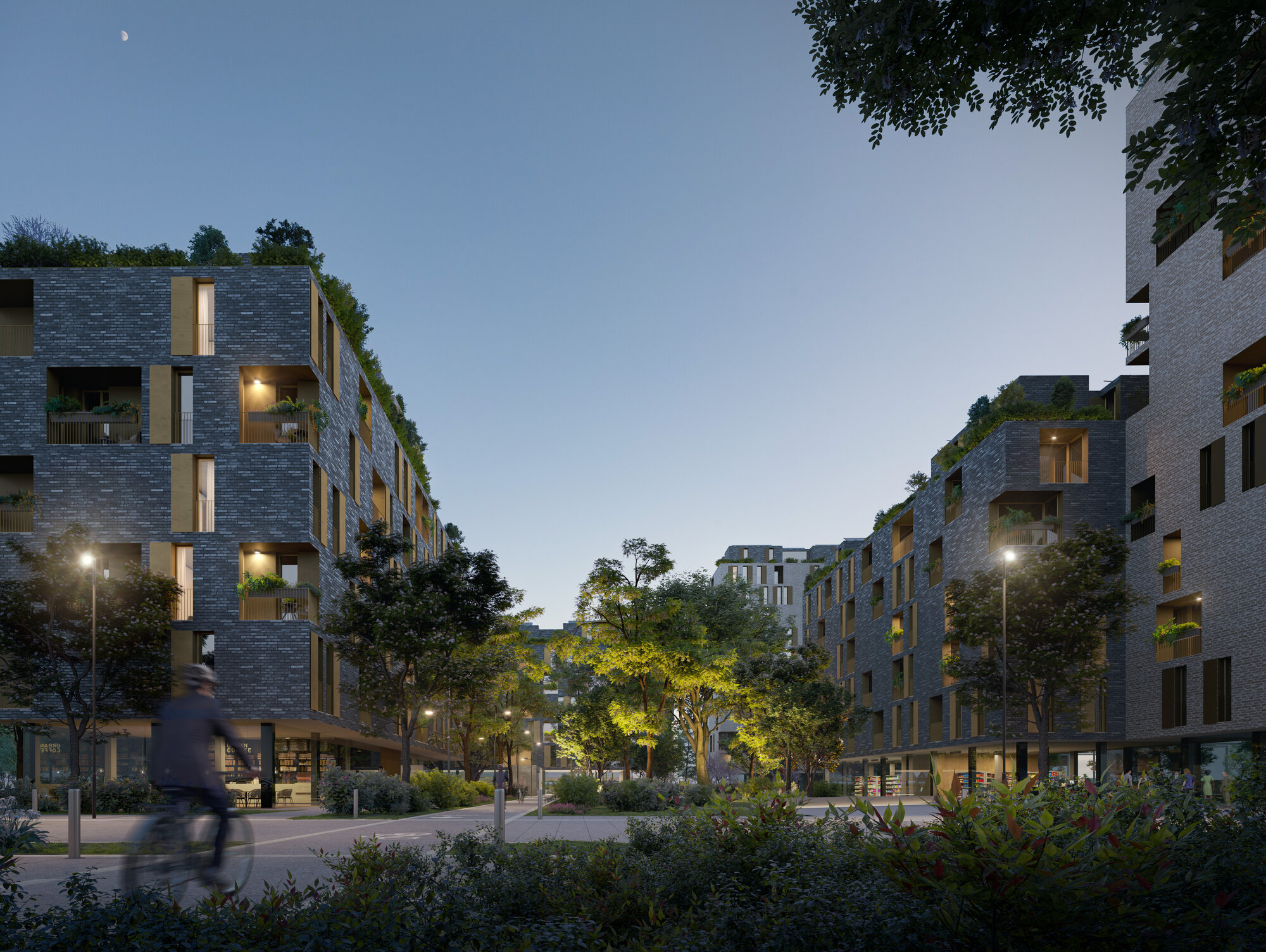 Our visualization revolves around a new "green agora" project that rehabilitates the urban area around Crescenzago and Parco Lambro. Above all, giving back to the town a new sustainable district.
Sustainability in this project is at the heart of every design choice in fact it is represented thanks to the insertion of dozens of plants that balance the image.
In conclusion, thanks to the affinity with our partners we visualized the project by highlighting all its key elements. In particular the spirit of this safe place for families surrounded by greenery.