We contributed to the marketing and communication activities for Feel Uptown, the new real estate project in Cascina Merlata by Euromilano. The plot is designed by the studio Labics, SIO Engineering and Valerio Cozzi. Everything is inspired by the great tradition of Milanese internal courtyards.
Feel UpTown represents the first residence that combines home and work, well-being and health. Its components are traditional but also innovative.
The client entrusted us to express those key points of the project. The spaces and the services represent an innovative indisputable plus for potential buyers.
The main objective is always to remember the core of the project and enchasing it.
We created approached the Real Estate market in a new way but with a focus on residences.
UpTown is not just a new way to approach Real Estate but aims to contrast the decay of environmental quality.
We decided to introduce realistic elements. Those features bring communication closer to the real experience. Through images, we created storytelling of the apartments. In this way, the buyers are capable to bring out the features of this project.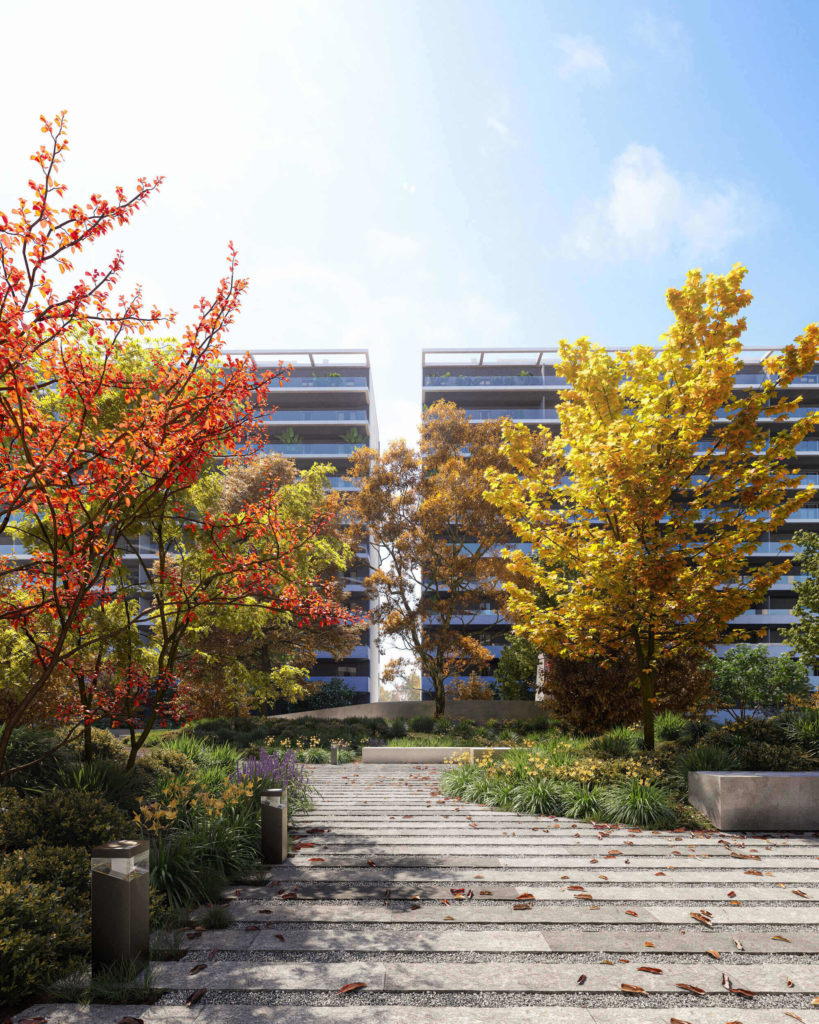 We emphasize the classic sophistication of the building. For the design of Feel UpTown, we worked with the objective to enhance shapes and volumes. Everything will go beyond the fashions of the moment and could guarantee functionality over time.
We worked on photorealistic and catchy marketing images because are the focus of the strategy.
Video animations are not just about showcasing buildings. We wanted to produce exclusive apartments designed to make dreams come true. The video is produced for those who will get to call them "home". This is why we created this movie that creates a sense of connection. Clients can experience and feel the project as if they were in it.