We produced these images for the competition for Cesena's new hospital.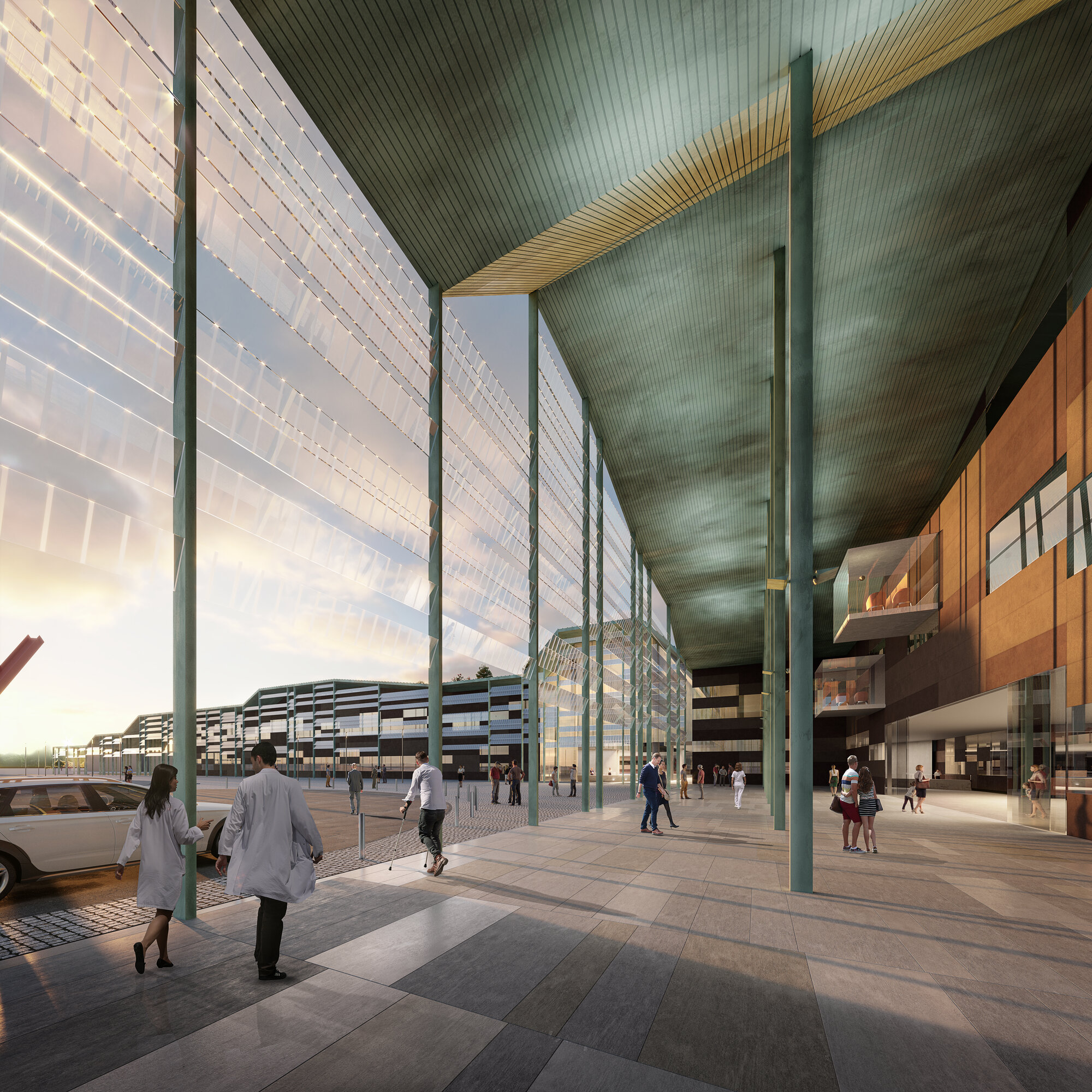 Listening and dialogue, our natural attitude but also a process in the creative management of our 3D images. This is how we enhance the project and respect the designers.
The interior view looks impactful with its glass that faces to the massive entrance area. An original geometric composition of windows complements the sophisticated shape of the building.
We surrounded the hospital following the guidelines of the project to guarantee and ensure the comfort of patients, natural materials fit perfectly into the greenery around.
We can easily say that all of this creates an atmosphere of wellbeing, fundamental for this working sector.